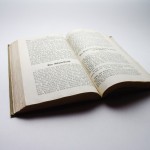 A multicultural assembly of believers (not a 501c org.)
"Equipping Believers to do the work of the ministry (Ephesians 4:12)
While He walked the earth, Jesus told His disciples that after He ascended to His Father in heaven, He would send the Holy Spirit to live in His people on Earth. Several days later, the Holy Spirit came mightily upon Jesus' disciples giving them spiritual gifting and boldness to testify about their risen Savior. The Bible documents what it was like in passages such as the one below:
"They continued steadfastly in the apostles' doctrine and fellowship, in the breaking of bread, and in prayers. Then fear came upon every soul, and many wonders and signs were done through the apostles. Now all who believed were together, and had all things in common, and sold their possessions and goods, and divided them among all, as anyone had need. So continuing daily with one accord in the temple, and breaking bread from house to house, they ate their food with gladness and simplicity of heart, praising God and having favor with all the people. And the Lord added to the church daily those who were being saved" (Acts 2:42-47).
We want to be like the early New Testament Church. It is our desire and goal to experience what the early church experienced by God's grace. We therefore seek to discard any man made traditions that might hinder our goal and practice what Jesus taught desiring to see the Spirit of God mightily at work in us His people. As much as this occurs, believers will be encouraged and strengthened and unbelievers will be given opportunity to hear the gospel and observe the mighty work of God in the lives of His people.
Who makes up Dearborn Bible Fellowship?
For the most part, Dearborn Bible Fellowship is made up of people that have been touched by this ministry. Most of the people became acquainted with us through the weekly door to door ministry in the greater East Dearborn area. Others heard about us from those we met going door to door. Rarely, someone learns about us indirectly through our church sign or this web site. Though most of our door to door ministry involves the purposeful preaching of the gospel to Muslims, few of them have visited our meetings. When they do, we try to make them feel welcome. Since they normally do not make a habit of attending our meetings, most of our teaching ministry to the Muslims takes place where they live.
Tom Bear leads Dearborn Bible Fellowship. Below is a short video in which he testifies how Jesus delivered him from a life of atheism and drugs back in 1975.
The Sunday and Wednesday meetings
On average during the past ten years, between eight and sixteen people normally attend our Sunday meetings. The Wednesday evening meetings are generally smaller in number. Most of the people are adults. We do not offer any child care or early childhood classes. When children are present in the meetings, we view them as a part of the group that God has called together for that meeting.
Our meetings typically last about two hours. During the meetings, we sing Christian songs together, pray together and study the Bible together. Our Bible studies normally consider entire books of the Bible over several weeks rather than topical Bible studies. Rather than the typical sermon-style format, we purposely utilize a discussion format that encourages member participation. This way, the Body of believers has more opportunity to experience the ministry of the Holy Spirit working through more than just one person.
Our singing is accompanied normally by an acoustic guitar. We sing traditional hymns as well as some songs that were written within the past forty years.
In addition, we normally have a light snack and sometimes a meal. We also observe communion but not every week.
Special training seminars
Every few months, special half-day seminars are offered. Examples include topics such as Evangelism, Bible Integrity and Trustworthiness & Prayer.
Hands-on evangelism training
All are welcome to join us as we go door to door each week proclaiming the gospel. While door to door evangelism is not everyone's cup of tea, this ministry does give anyone who wants to learn about biblical evangelism an opportunity to observe how the gospel should be proclaimed.
As God directs, we may do other forms of evangelism that can involve the various members. For example, gospel tract distribution and other spontaneous opportunities may occur.
Books and other literature
Books and a variety of gospel tracts and other articles are available to members.
Spontaneous ministries
God purposely arranges for trials in the lives of His people. Jesus said that the world will perceive that we are His disciples by our love for one another. When one of us is hurting or in need, the Spirit moves others to help spontaneously. When someone's car breaks down, another offers to give them a ride and help to get the car fixed. If someone is robbed of their money, another is there to give them money so that they can pay the bills. If someone ends up in the hospital, others visit them and pray with and for them and do other things that speed recovery. If there is a need for food for the meetings, others offer to provide it and prepare it. If someone needs a ride to the doctor, another gives them a ride.
Spontaneous ministries like this are evidence of the Holy Spirit at work directing His people and giving them the emotional, physical and spiritual capacity to do the things that God wants done.
These planned and spontaneous ministries experienced at Dearborn Bible Fellowship result in the fulfillment, to some degree, of the Apostle Paul's vision for the church:
"We should no longer be children, tossed to and fro and carried about with every wind of doctrine, by the trickery of men, in the cunning craftiness of deceitful plotting, speaking the truth in love, may grow up in all things into Him who is the head—Christ—16from whom the whole body, joined and knit together by what every joint supplies, according to the effective working by which every part does its share, causes growth of the body for the edifying of itself in love" (Ephesians 4:14-16).
Contact us at 313 565 2792. Ask for Tom or Linda
Email us at DearbornBible@hotmail.com.